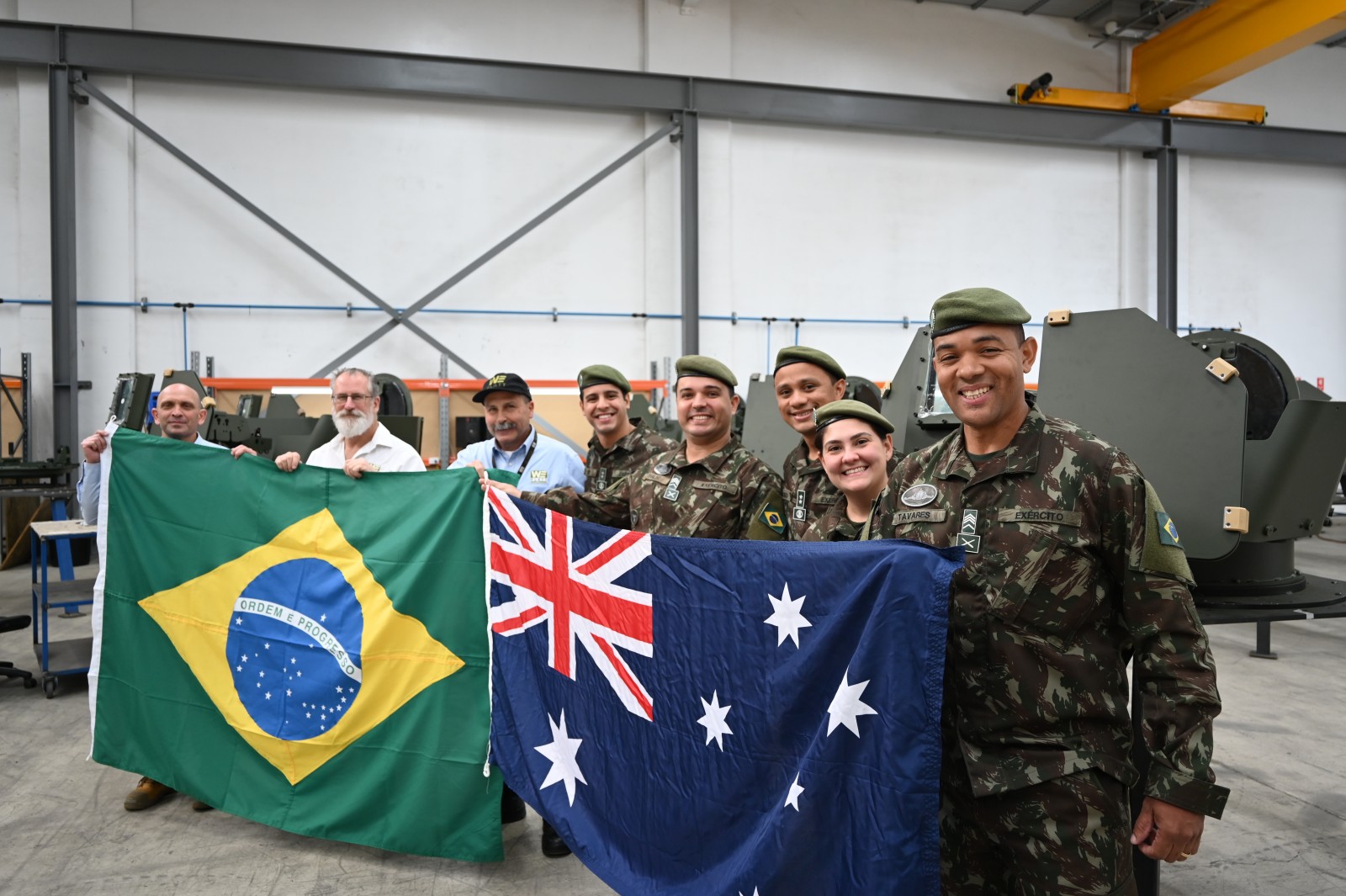 In a significant stride towards advancing military capabilities, W&E Platt recently conducted an intensive and impactful training program tailored for the military personnel of the Brazilian Army (Exército Brasileiro). This milestone event unfolded within the premises of our Sydney facility, where a dedicated team from the Arsenal de Guerra do Rio (AGR) and the Material Management (ChMat) immersed themselves in a two-week SKD Training session.
The focal point of this training initiative was to equip these diligent military professionals with the adeptness required for the meticulous assembly, disassembly, and maintenance of our PLATT MR550 Ring Mount. The training regimen was meticulously structured to provide a comprehensive understanding of the mechanics of the MR550 Ring Mount, bolstering their proficiency in handling its components effectively.
Throughout the course of the training, the participants exhibited an exceptional level of dedication, eagerness, and an insatiable appetite for learning. Their proactive engagement and participation were truly commendable, underscoring their commitment to mastering the technology at hand. By fostering a collaborative learning environment, we were able to ensure that the participants not only comprehended the theoretical aspects but also gained hands-on experience in the practical application of their knowledge.
One of the distinctive features of this training program was the opportunity for a step-by-step, hands-on approach to build, maintain, and disassemble the MR550 Ring Mount. This immersive approach not only deepened their understanding of the product but also empowered them with skills crucial for through-life sustenance and support of this advanced defense technology.
Our collaboration with the Brazilian Army marks a significant milestone in our journey of innovation and partnership. We take immense pride in contributing to the professional development of these military experts, and by extension, enhancing the operational effectiveness of the Brazilian Army. This training program exemplifies our commitment to empowering armed forces with the skills and knowledge needed to maximize the potential of our defence solutions.
W&E Platt's successful training engagement with the Brazilian Army attests to our dedication to excellence, collaboration, and the proactive pursuit of advancing military capabilities. As we celebrate this achievement, we look forward to further collaborations that will shape the future of defense capabilities and contribute to a safer and more secure world.
Back to News list