Capabilities
Our Focus. Our Strength.

Overview
W&E Platt specialises in the design, testing, prototyping, manufacture, installation and ILS of weapon mounts and ordnance parts for law enforcement and military entities. Incorporated in 1980, W&E Platt remains in business by listening to and understanding customers' needs.
With over 40 years of combat focused design and manufacturing experience, W&E Platt capabilities constantly deliver performance and reliability when it matters most and that is on the battle front.
W&E Platt products offer a wide range of solutions , with high performance and combat proven. Main products include weapon mounts, suppressors, tripods, target plates and ancillaries.
Competitive Discriminators
Over 40 years of experience in defence manufacturing industry

Local content, 100% Australian-owned enterprise

Combat proven products with modular configurations and customization

Products supplied to major military modernization programs worldwide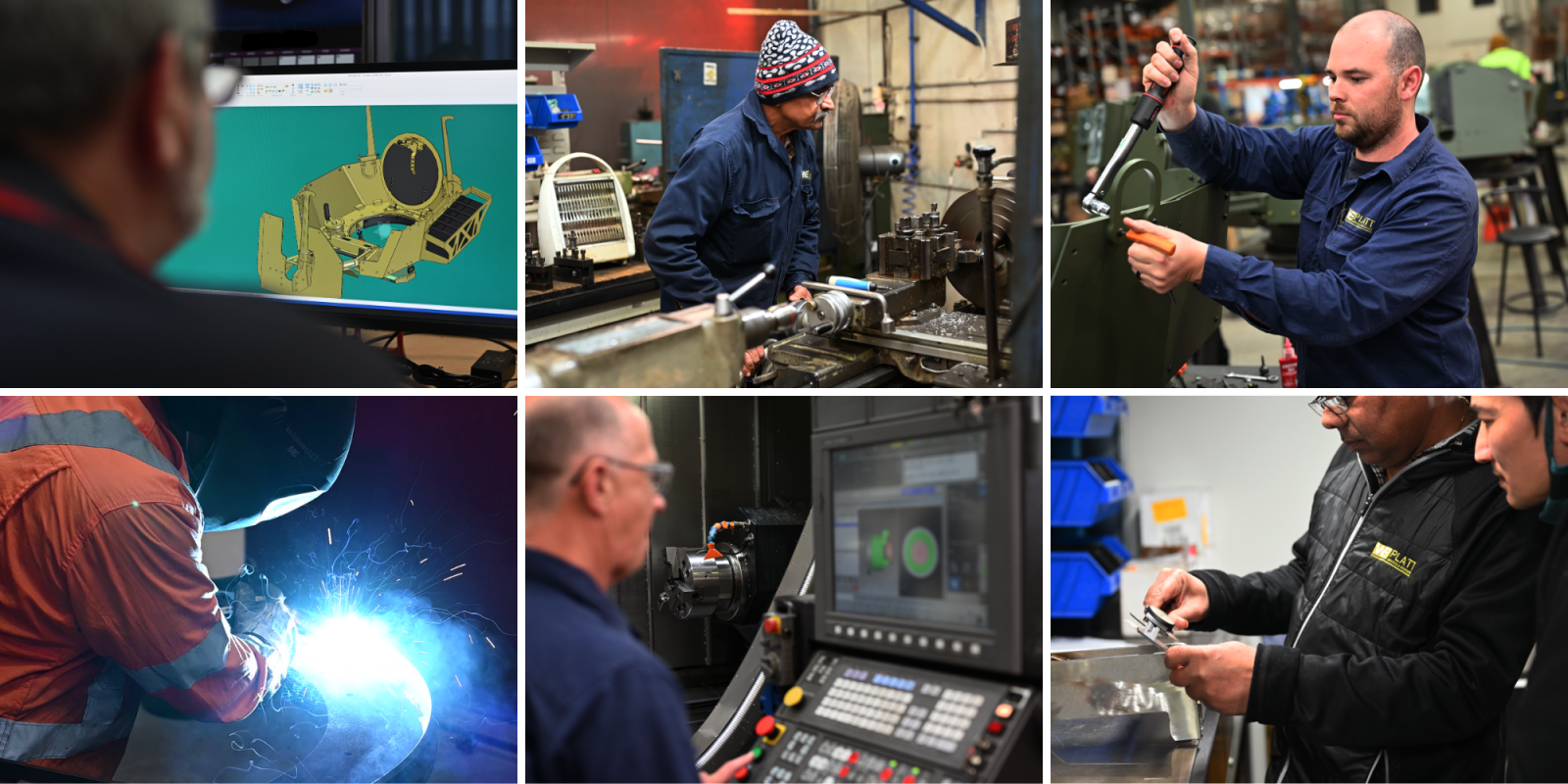 Capabilities
Product Development & Testing: collaboration with customers to discern requirements, conducts business case analysis, development of concepts, prototype build and test validation.
Technical Publications: technical publication packages including documentation for installation, operation, maintenance, training and ILS data development.
Engineering: in-house Engineering capability utilizing Solid Edge 3D CAD, FEMAP, FEA and LAB view to enable innovative solutions and rapid prototyping.
Manufacturing:
✓ Simultaneous 9-axis CNC Machining
✓ 3-axis CNC Machining
✓ Skiving (OD/ID splines)
✓ Hobbing
✓ Dual Spindle and Turret
✓ Gears (spiral bevel gear) cutting
✓ Cutters cutting
✓ Welding
✓ CNC Milling and manual milling ✓ Turn-cut (via "Machining Navi") ✓ Complex fitting and assembly
✓ Abrasive Blasting Container Facility
✓ Painting
✓ Repair & Refurbishment Services (IROAN)