About Us
Who We Are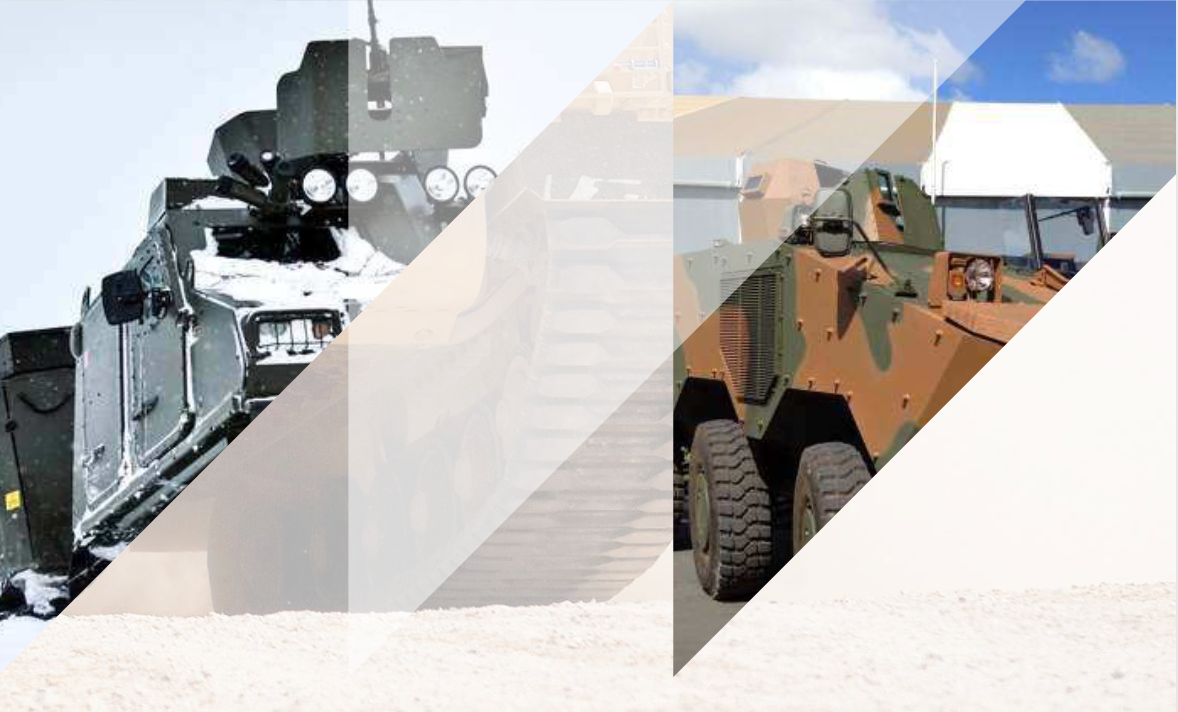 Our customers are armed forces and leading vehicle manufacturers worldwide. W&E Platt products have been exported to over 40 countries such as United States, Canada, New Zealand, United Kingdom, France, Poland, Netherlands, Sweden, Finland, Czech Republic, Spain, Italy, Germany, Turkey, Brazil, Peru, Chile, Colombia, UAE, Kuwait, Saudi Arabia, Malaysia and Indonesia ...
W&E Platt specialises in the design, manufacture, installation and ILS of weapon mounts for the military vehicles and naval vessels. Incorporated in 1980, W&E Platt remains in business by listening to and understanding customers' needs. With over 40 years of combat focused design and manufacturing experience, W&E Platt weapon mounts constantly deliver performance and reliability when it matters most and that is on the battle front.
Our Vision: We strive to grow our business through anticipation of operational needs, design innovation and sound internal systems and processes, which minimise risk and maximise efficiency.
Our Values: Trusted. Integrity. Strive for excellence. Finish strong.
Our Products & Services
W&E Platt weapon mounts are combat proven products which have been tested in the battle fields. Main products include Swing Mounts, 40-50 Soft Mount, Ring Mounts (shielded and unshielded series), Skate Mount, Rail Mount, Pedestal Mount and Lightweight Tripod, Marine Mounts, and Target plates.

Platt weapon mounts are designed using in-house Solid Edge 3D CAD and FEMAP which enables company to offer innovative and broader solutions including rapid prototyping and testing.

W&E Platt provides an "Inspect and Repair Only As Needed" service (IROAN) which ensures that the customer pays only for the repairs that are actually required to return an item to a serviceable/as new condition. There are common elements of work for all items irrespective of the condition of the item to be repaired. The unique work elements are directly related to the condition of the item and the repairs required.
Quality Standards/Accreditations
Quality Management System standard: ISO 9001:2015 Certificate No: 212899-2017-AQ-AUS-JAS-ANZ
W&E Platt is endorsed by Australian Department of Defence: "Defence Recognised Supplier - Strategic Capabilities"