Capabilities
COMPANY / CAPABILITY OVERVIEW
W& E Platt specialises in the design, testing, prototyping, manufacture, installation and ILS of weapon mounts and ordnance parts for law enforcement and military entities. Incorporated in 1980, W&E Platt remains in business by listening to and understanding customers' needs. With over 35 years of combat focused design and manufacturing experience, W&E Platt capabilities constantly deliver performance and reliability when it matters most and that is on the battle front.
W&E Platt products offer a wide range of solutions , with high performance and combat proven. Main products include weapon mounts, suppressors, tripods, target plates and ancillaries.
KEY END-USERS & CUSTOMERS
Our customers are armed forces, law enforcement agencies and leading vehicle manufacturers worldwide. W&E Platt products have been exported to over 35 countries with customers being Australian Defence Forces, New Zealand Defence Forces, Canadian Department of National Defence, British Army, Swedish Army, Dutch Army, French Army, Italian Army, Poland Amy, Finish Army, Brazilian Army, Peruvian Army, UAE Defence Forces, Indonesian Army, and Malaysian Army.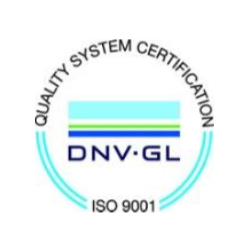 QUALITY STANDARDS/ACCREDITATIONS
Quality Management System standard: ISO 9001:2015 Certificate No: 212899-2017-AQ-AUS-JAS-ANZ
Endorsed by Australian Department of Defence as "Defence Recognised Supplier – Strategic Capabilities"
COMPETITIVE DISCRIMINATORS
Over 35 years in defence manufacturing industry.
100% Australian-owned enterprise
Combat proven products with modular configurations and customization.
Products supplied to major military modernization programs worldwide.
CAPABILITIES
Product Development & Testing: collaboration with customers to discern requirements, conducts business case analysis, development of concepts, prototype build and test validation.
Technical Publications: technical publication packages including documentation for installation, operation, maintenance, training and ILS data development.
Engineering: in-house Engineering capability utilizing Solid Edge 3D CAD, FEMAP, FEA and LAB view to enable innovative solutions and rapid prototyping.
Manufacturing:
✓ Simultaneous 9-axis CNC Machining
✓ 3-axis CNC Machining
✓ Skiving (OD/ID splines)
✓ Hobbing
✓ Dual Spindle and Turret
✓ Gears (spiral bevel gear) cutting
✓ Cutters cutting
✓ Welding
✓ CNC Milling and manual milling ✓ Turn-cut (via "Machining Navi") ✓ Complex fitting and assembly
✓ Painting
✓ Repair & Refurbishment Services (IROAN)
Download Our Capabilities Brochure